In Memory
Audi Mathisen - Class Of 1961 VIEW PROFILE
Obituary: Aril Mathisen, Jr., 75
Aril (Audi) Thormod Mathisen Jr., 75, passed on January 11, 2018.
He was born in Petersburg, Alaska on November 23, 1942, the first of four children for Aril and Klara Mathisen.
Summers growing up were spent fishing on his father's boat Lenor, or his uncle's boat Harmony.
In school he played basketball, French horn in the high school band, was in chorus, and the honor society. He graduated with the class of 1961 at Petersburg High, and he liked coming back for the occasional reunions. After graduation he received a Masters degree in English at Western Washington State College in Bellingham, Washington. It was there he met his future wife Anne Brevig the daughter of John and Helen Brevig of Shelton, Washington.
They bought a gillnet boat he named the Brevig, and fished in Southeast Alaska and Washington. He later sold the vessel, but continued fishing on and off throughout his career. This included gillnetting in Bristol Bay, fishing halibut and salmon on family boats in Southeast Alaska.
He sold mobile homes for awhile before starting a home contracting business. He finally kept one of these for himself with a barn and land near Tumwater, Washington. They had horses there, and started a home publishing business, Impact Magazine, for the Olympia area. Their two children Tiffany and Jon grew up there. He later sold the news magazine business, but kept up his fishing in Alaska.
He started selling vitamins, and health drinks to supplement income, and keep himself busy as age made it harder for him to keep fishing.
Audi had many fond fishing memories, seining with Neil MacDonald on the Little Lady, gillnetting with his own boat, Bristol Bay, and roller turns halibut fishing on the family boats. Stories of selling Christmas trees with Anne and her parents on Aurora Avenue, north of Seattle, always brought a laugh, as well as his time selling mobile homes.
He is survived by; his daughter Tiffany (Dave); grandson Henry; granddaughter Ava; sister Lenore; brothers Sig [Cynthia] and Wayne [Francine]; many cousins, nephews, nieces, and good friends.
A celebration of life will be held in Petersburg on May 16, 2018 at a family home.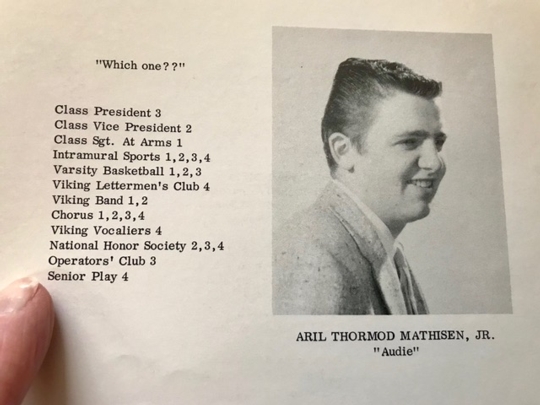 Kurt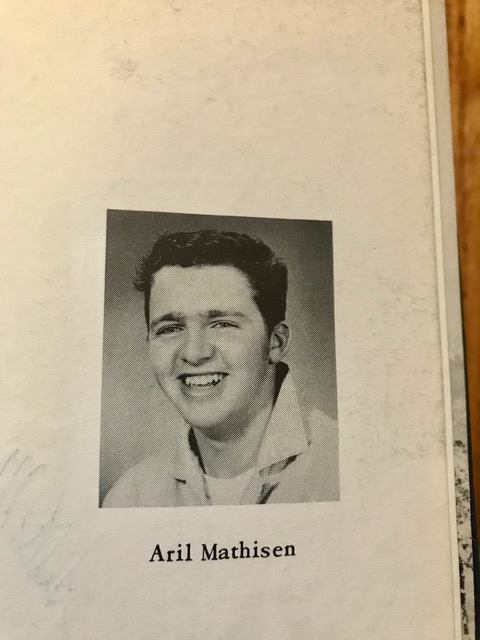 Heikkila So, with much sadness i must update for those following here...Aril Jr. Made his last set (so to speak) this afternoon. We had hoped for a bit more time with him but he experienced cardiac arrest this morning and was taken off machines this afternoon per his wishes. Family is up to date and Wayne has shared a few good times captures on film with FB friends. Calm waters and full nets Audi.......
Thanks for the hight school photos Al Lund
Click here to see Audi's last Profile entry.